Retired Racers: The Greyhound Calendar 2017
Greyhounds are a lot like Portlanders. They are not your average dog. Weird doesn't do them justice.
They have the sophistication of a queen, and oh do they know it. Like it or not, they demand a double take.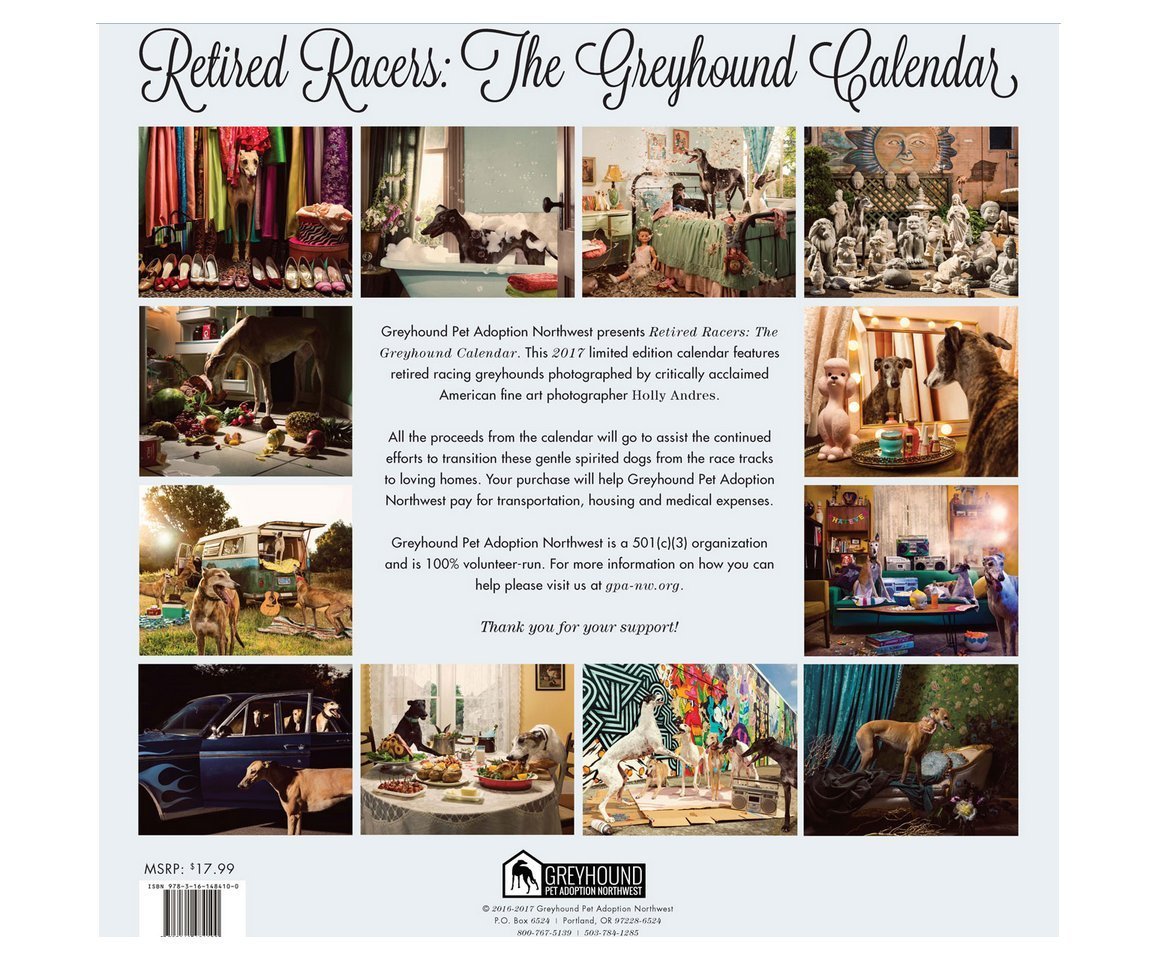 Position: Account Supervisor
Client: Greyhound Pet Adoption Northwest
Budget: $15,000
About
Meet the retired racers in this 2017 calendar with photography by the Holly Andres - award-winning and nationally acclaimed fine-art photographer.
Greyhound Pet Adoption Northwest, came to us with a $3,000 budget and a problem. They needed a more stable source of donations to help fund their greyhound rescue. After earning our client's trust and confidence, our budget grew to $15,000 - FIR Northwest's second-largest account. We worked in-house with our digital creatives to create the calendar. I helped coordinate and worked on-location for the twelve photo-shoots. Now, creating and selling a calendar wasn't easy. It was completely foreign to all of us. But together, we created a gorgeous sales-kit, found all of the necessary documentation to sell our calendars in big-box retailers and amazon.com and sold them locally and nationally. We worked with Brown Publishing to print our calendars here in Portland.
The calendar originally was part one of a two part campaign. It would provide the funding we needed to reach out to larger sponsors, such as corporations and local companies. The calendar would provide the funding to launch the second part of this campaign...
The success of calendar and revenue generated were enough to solve the initial problem. Because of this, the client asked us to make a fine-art calendar every year, and we are looking forward to larger revenue streams in the future.